U.S. Navy is Liable for Mass Software Piracy, Appeals Court Rules
The United States Navy is liable for a mass copyright infringement. The Court of Appeals for the Federal Circuit sided with the German software company Bitmanagement, which accused the Navy of copying software without permission. Bitmanagement claimed more than $500 million in damages, but the final amount has yet to be determined.

The US Government regularly cautions foreign countries for their lacking copyright policies. However, it has its own issues as well.

Five years ago the US Navy was sued for mass copyright infringement and accused of causing hundreds of millions of dollars in damages.

Software Company Sues US Navy

The lawsuit was filed by the German company Bitmanagement. It's not a typical piracy case in the sense that software was downloaded from shady sources. However, the end result is the same.

It all started in 2011, when the US Navy began testing the company's 3D virt...
Games Publisher "Cracked & Pirated" 'The Sinking City', Developer Alleges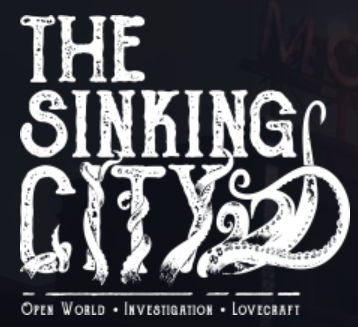 Last week, Ukranian games developer Frogwares warned players not to buy the Steam version of its game The Sinking City, stating that it had not created it. In an announcement yesterday, Frogwares said that its own publisher, France-based Nacon, had "cracked and pirated" the game, uploaded it to Steam for profit, then tried to "cover up" the reporting trail.

Over the past few days a drama has been developing around the videogame The Sinking City.

Created by Ukrainian development team Frogwares, the company made the unusual step of taking to Twitter to warn consumers NOT to buy the version of its game that appeared on Steam.

In its tweet, Frogwares wrote that it had "not created the version of @thesinkingcity that is today on sale on @Steam. We do not recommend the purchase of this version. More news soon."

Background: History of Legal Issues

After being released in 2019, The Sinking City was pulled from Steam a...
US Court: Pirate Streaming Sites Operator Must Pay $16.8m in Damages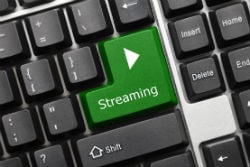 A court in Texas has handed down a significant judgment against the operator of several 'pirate' streaming sites that offered content in breach of copyright law. In addition to statutory damages amounting to $16.8m, a broad injunction orders domain seizures and prevents most Internet companies from doing business with the sites' operator.

In November 2019, US broadcaster DISH Network filed a lawsuit in a Texas district court targeting the operators of 15 domains used to illegally stream DISH content to the public.

The domains – Freetvall.net, Freetvall.xyz, Freetvall.me, Freetvall.live, Livetvcafe.com, Livetvcafe.net, Livetvcafe.me, Time4tv.com, Time4tv.net, Time4tv.me, Cricket-tv.net, Crickettv.me, Tv4embed.com, and A1livetv.com – offered a wide range of embedded TV channels, not only from DISH but other broadcasters including Sky and ESPN.

DISH's Exclusive License to Broadcast in the United Sta...
'US Government Should Protect the Public from Copyright Extremes'
The Re:Create Coalition has sent a letter to the new US Congress, warning lawmakers that heavy-handed copyright policies can do more harm than good. The group wants to keep current DMCA safe harbors in place but encourages penalties for abusive and fraudulent takedown notices. In addition, copyright law should be amended to prevent Internet disconnections based on one-sided piracy accusations.

Changes in power often present opportunities, including in the US where a new President and Congress were recently sworn in.

Last week, we reported how a pro-copyright coalition took this opportunity to ask President Biden for help in their battle against online piracy.

The copyright holders were particularly critical of big tech companies such as Google and Facebook, accusing them of hiding behind the DMCA's safe harbor. That should stop, they argued, calling for stricter copyright policies.

Re:Create Wants a Balanced Copyright Law

Not everyone agrees with this ...
Earn $1 Million by Snitching on Companies that "Copy That Floppy'
Nearly three decades ago, the Software and Information Industry Association released its infamous "Don't Copy That Floppy" PSA to educate kids on the harms of online piracy. Today, software piracy remains a problem and the industry group is still calling on the public for help. However, they're now offering a potential $1 million reward.

In the early nineties, software companies already realized that piracy posed a major threat to their business.

Computers became more popular and millions of people broke the law by copying floppies, without the permission of copyright holders.

Don't Copy That Floppy

This illicit activity was a thorn in the side of the Software Publishers Association. In an attempt to educate the masses, it released the "Don't Copy That Floppy" anti-piracy campaign that's still known to this day.

The iconic video features ME Hart, starring as "MC Double ...
RuTracker Crowdfunding Drive Raises Cash To Seed Old & Rare Files

Russia-based RuTracker is not only one of the oldest torrent sites online but also one of the most popular. The site is heavily blocked in its home territory, something which contributes to a fall in seeder counts. Following a successful crowdfunding campaign, RuTracker is set to address this problem by adding 800 terabytes of storage on top of almost 2,500 terabytes already dedicated to old and rare content.

Thousands of torrent sites have come and gone over the years but only a handful of large public sites have stood the test of time.

The Pirate Bay is an obvious example but in Russia and surrounding countries, RuTracker is king. This massive torrent site and tracker has endured many storms but has still managed to stay afloat for more than 16 years.

Like all torrent sites, to a great extent, RuTracker relies on its users to seed and share content, whether that's movies and TV shows or games, music or eBooks. As long as these human parts of the ecosystem play their crucial...
The Exploitive Business Model of Academic Publishers Fuels Piracy
For many researchers, a publication in a high-impact academic journal is the holy grail. However, this goal comes at a price. Authors often have to sign over their copyrights to major publishers, who put the research behind a paywall. This model is detrimental to science, according to Sci-Hub founder Alexandra Elbakyan, who remains determined to break the stranglehold.

A few years ago I reached out to an academic researcher, asking for a copy of a paper that was just published in a prominent journal.

We regularly report on piracy-related research and many of these papers are hidden behind paywalls. Researchers are often willing to share a review copy, but not always.

Giving Up Copyrights

In this case, the author was very reluctant to share the article. While he would like to see the work covered by a news site, he feared repercussions from the publisher. Why? Because like most researchers, the author had to give up his copyrights in order t...
Woman Celebrates After Court Kicks Out Another Baseless Copyright Troll Lawsuit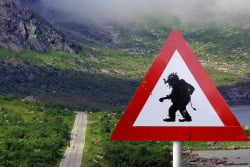 In 2019, Danish citizen Anni Pape took to Facebook, pleading for help after being accused of downloading and sharing a pornographic film using BitTorrent. Two years later she has cause to celebrate after a court in Denmark threw out the case because the plaintiffs had no right to sue. The defendant believes the victory undermines the plaintiff's entire business model.

In 2019, Danish citizen Anni Pape posted a cry for help on Facebook.

Like thousands of other Danes, she had received a demand for cash settlement on the basis she had downloaded and shared pornographic content online using BitTorrent.

"HELP! Are there others who are being sued for having illegally downloaded and shared pornographic films and have to pay 7,500 (US$1,226) to the law firm Njord? And maybe 15,500 (US$2,535) in legal costs!" she wrote.

Pape explained that she had been summoned to appear at the court in Lyngby because the law firm claimed that he...
Florida Judge Keeps Questioning Copyright Troll's IP-address Evidence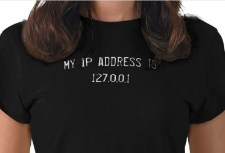 Strike 3 Holdings has targeted thousands of alleged BitTorrent pirates in U.S. courts over the past several years, collecting millions of dollars in settlements. Not all judges are pleased with the way Strike 3 operates, however, and Florida District Court Judge Ursula Ungaro is particularly critical of the IP-address evidence.

Over the past three years, adult entertainment company Strike 3 Holdings has filed thousands of cases in US federal courts.

These lawsuits target people whose Internet connections were allegedly used to download and share copyright-infringing content via BitTorrent.

While many of these cases resulted in private settlements, Strike 3 has also experienced some setbacks in court. For example, not all judges are convinced that an IP-address is sufficient evidence for a viable case.

The Court as an ATM

Others are even more outspoken. A few years ago, US District Court Judge ...
"Grumpy Cat" is Long Gone But Her Copyright Lives On in Court
Grumpy Cat is no longer with us. Tardar Sauce passed away in 2019 but the humans she shared a house with are keeping her memory alive. They do this in the form of merchandise, but also in court where they have filed over a dozen lawsuits against sellers of counterfeit and copyright-infringing products.

Grumpy Cat is without doubt one of the most famous felines in Internet history.

The online celebrity was born in Morristown, Arizona in 2012 and passed away seven years later, following complications from a urinary tract infection.

The passing of Tardar Sauce, as she's officially named, made headlines all over the world. While cats are rumored to have nine lives, there's little chance of a comeback. What does live on, however, are the Grumpy Cat copyrights.

Grumpy Copycats

Grumpy Cat's 'owners' have made a lot of money through successful...